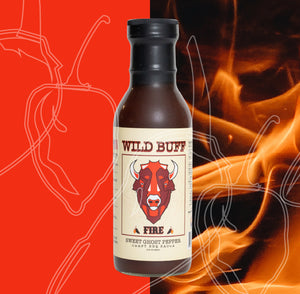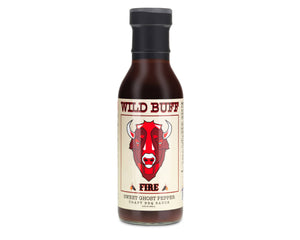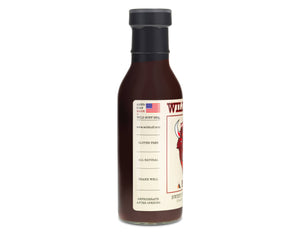 Our award winning hot BBQ sauce. We took our smoke sauce and blended a ghost pepper mash to provide an innovative flavor profile. Sweet hickory flavor with smoked ghost peppers create a sweet heat finish.
Ingredients
Red Ripe Tomatoes, Sugar, Apple Cider Vinegar, Soy Sauce(GF), Honey, Molasses, Liquid Smoke, Red Habanero Peppers & Bhut Jolokia Chile Peppers, Ginger, Cinnamon, Black Pepper, Cloves & Salt
Allergen Info
Contains Soybean and its Derivatives.
Allium Free (No Garlic or Onions), Soy Sauce is Glutenfree